collapsible live animal trap cage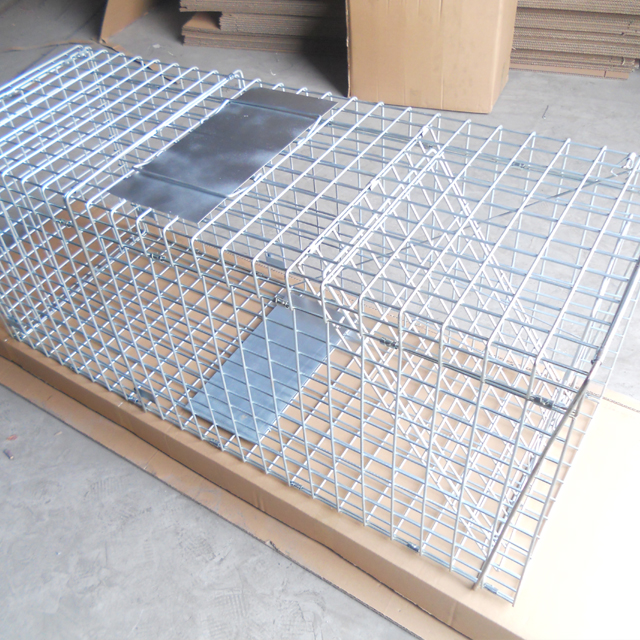 Materials and technology: It is made by mild steel wire Q235 or stainless steel wire through cutting,rolling,bending and welding.
Finish: Electrolytic polishing,Galvanized,PVC coated,etc
Specification: 20x10x10cm,61x18x21cm,66x23x26,79x28x23cm,107x45x45cm,150x50x50cm,all the size can be OEM.
Characteristic: Various style,beautiful and practical, firm welding.
Purpose: Use as mouse trap cage, rat trap cage, cat trap cage,fox trap cage,squirrel trap cage,rabbit trap cage, wild wolf trap cage, various live animal trap,letc.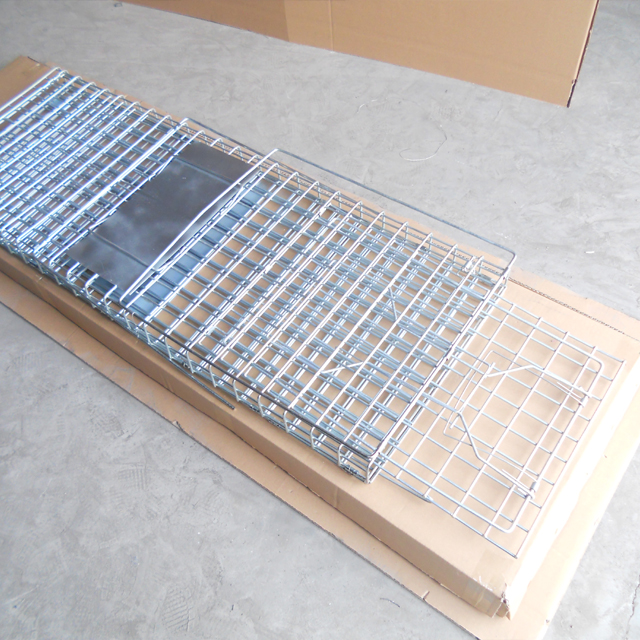 COMMON SIZE

APPLICATION

9" x 6" x4"(Collapsible or Not)

Mice, Rat animal trap cage

12" x 7" x 6"( Collapsible or Not)

Rats,Mouse,Hamsters,gopher,chipmunk animal trap cage


24" x 7" x 8"( Collapsible)

Mink,Squirrel,Weasel,Ferrets animal trap cage


26" x 9" x 10"( Collapsible)

Possum, Mink, Squirrel,Weasel,Ferrets animal trap cage


31" x 11" x 13"( Collapsible)

Possum,Cat,Mink, Squirrel ,Ferrets animal trap cage


37" x 13.5" x14.5"( Collapsible)

Big cat,Groundhogs,Ferrets animal trap cage


42.5" x 15.7" x 17.7"( Collapsible)

Raccoon,,Ferak cats, Mountain beaver animal trap cage


51" x 17.5"x 19.5"( Collapsible)

Bobcat,Raccoon,fox, wolf animal trap cage


59" x 19.5" x 20.8"( Collapsible)

Fox,Coyote,hyena,Wild boar,dog animal trap cage


Other size are available